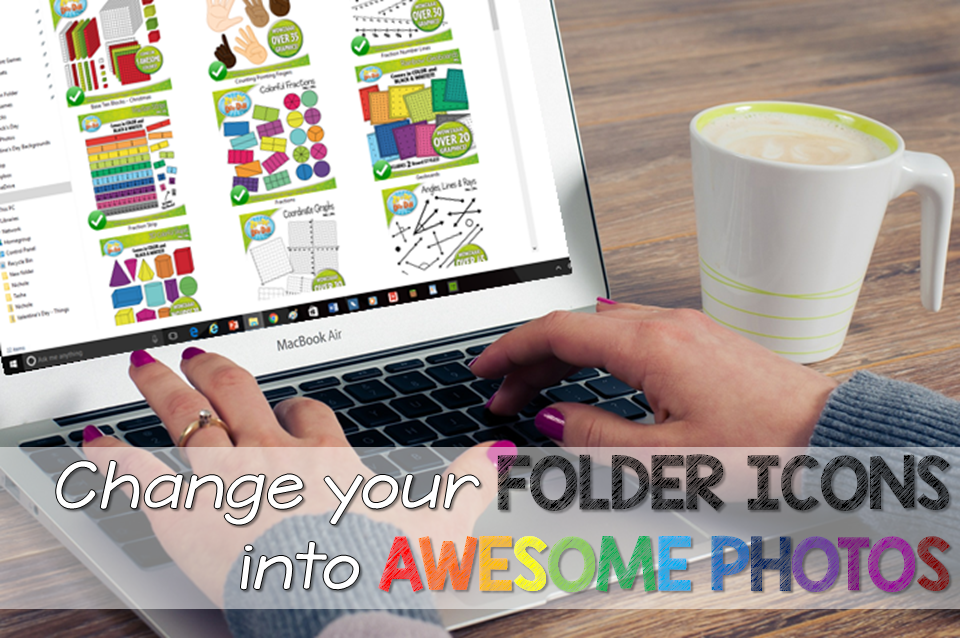 This post will save Clip Art addicts! If you're like me and have tons and tons and tons of clip art, it's always hard to find where it is. This post will save your insanity and make you buy more clip art.

One day while working on some games, I was trying to find some clip art I knew I had somewhere. I kept thinking "I know I have that clip art, but I don't know where it is". Luckily, I knew who made it and browsed through that folder, but I kept thinking to myself "There has to be a better way to see what's in each folder without actually clicking on this plain folder". I decided to get online and find an icon maker somewhere. Alas, I found a website ICO Convert and my mind was blown!



This website allows you to take ANY image and turn it into a computer icon.

Simply upload your image.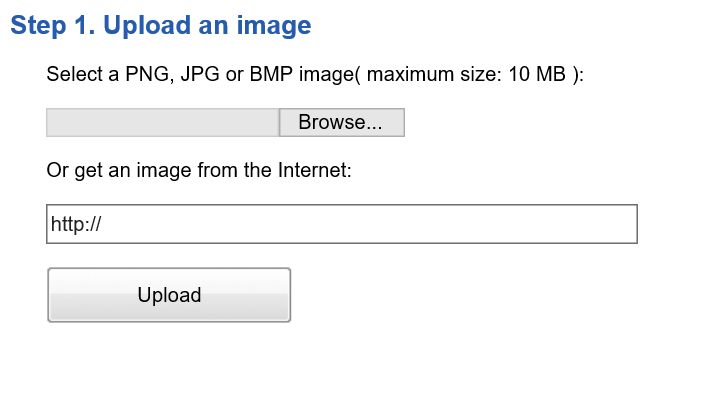 Crop it. This is optional. If the clip artist included the cover page, you can just use that.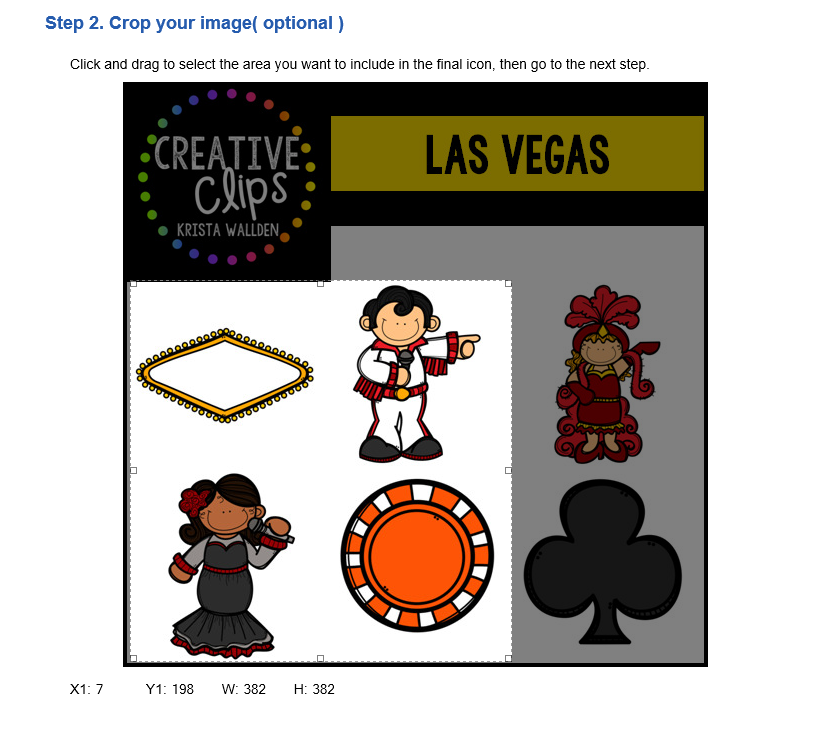 Design it (if you want).







Convert it! I just kept mine all the same size.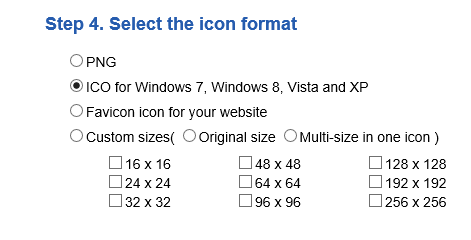 Download the icon to your PC and add it to the clip art folder.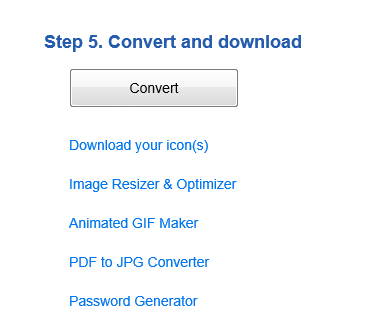 Find the folder you wish to change the icon for. In this case, Krista Wallden's Las Vegas Clip Art. Right click and choose "Properties".



When the menu pops up, click "Customize" tab. At the bottom, click "Change Icon".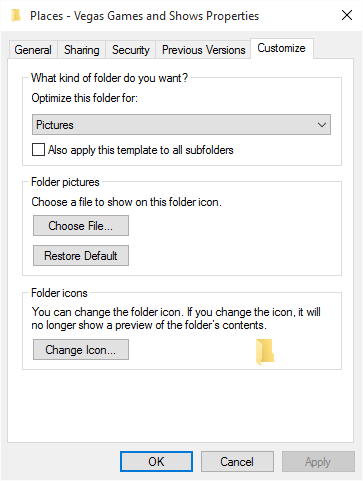 Another menu will pop up. Choose "Browse" and find your icon. Click "Open" and then "OK" twice.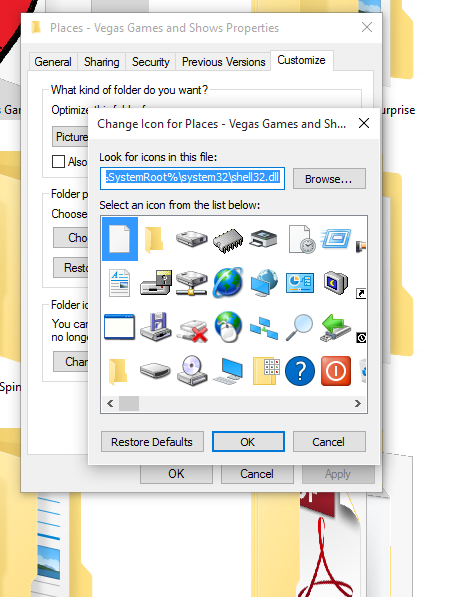 You're done. Sometimes it will not change immediately. Simply "Refresh" or on in and out of the folder to see the change.






No trials, no fees, no limits! Making icons has never been simpler. I wish I had found this when I started downloading clip art, but now can make my over icons!


You can use any image. I'm a perfectionist so everything must be perfect. You can make your own icons. I made my icon using Powerpoint. I changed the paper size to 6.1 so that won't have to worry about size. Squares are best suited for icons.


You can click here you get the square powerpoint I use to make icons. Simply make your icons then save them as PNGs.

A few things I did notice:

1.) If you move the folder, the icon will change back to a folder. But since you made the icon, you can simply change it back.
2.) Also, renaming the folder will change the icon back to the folder. Be sure you name the folder what you want before changing it.
3.) The icon will only show up on the computer you change it on. If you use flash drives, it will only show up on the computer you changed it on.

I hope you enjoyed this tutorial. Pin it for later in case you need to refer back to this tutorial!