Teaching kids how to tell time can be a hassle. It can be confusing at times, especially when it comes to the minute hand. Once students learn it though, no more  "What time is lunch?" or "When is recess?". To help students review the concept of time (and have a little bit of fun), I made this easy-to-play time to the half hour PowerPoint game.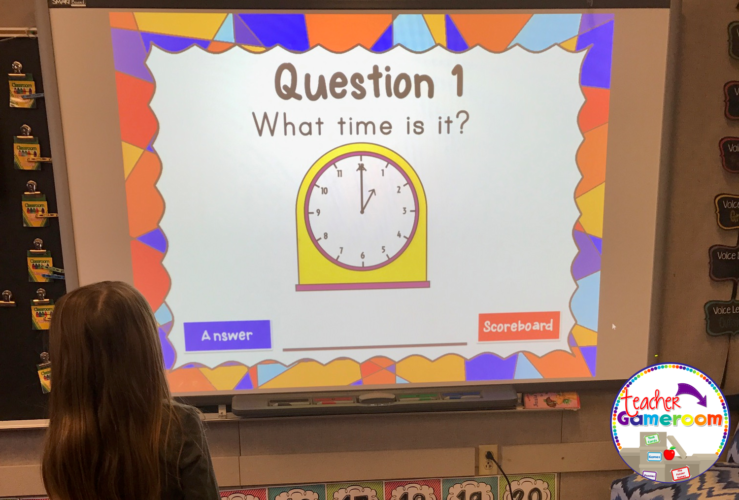 This is great for a reviewing before a test since there are so many questions. It's a teacher vs student game. That means if the students get the answer right, the students get the point. If the students get the answer wrong, then the teacher gets the point. This ensures the students get all the practice they need.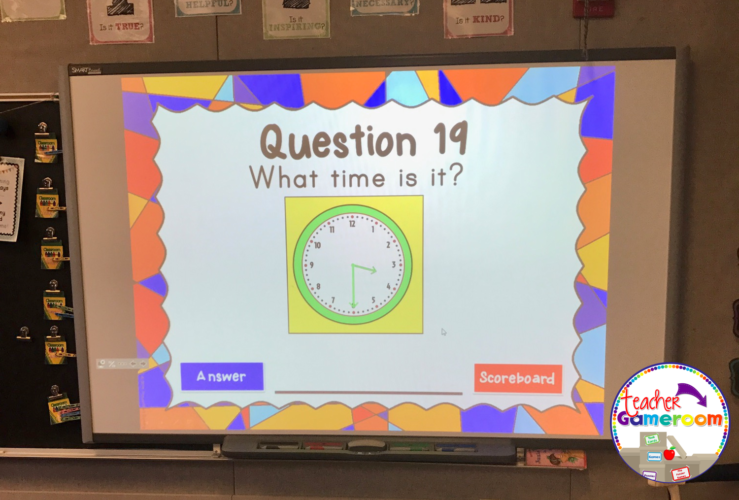 There are 20 questions. That's just enough questions for everyone to answer (I had 18 students). Questions disappear automatically when they are answers so I don't have to go through the hassle of figuring out which ones I've already answer. I also can keep score in the game so no worry about having someone else keep score.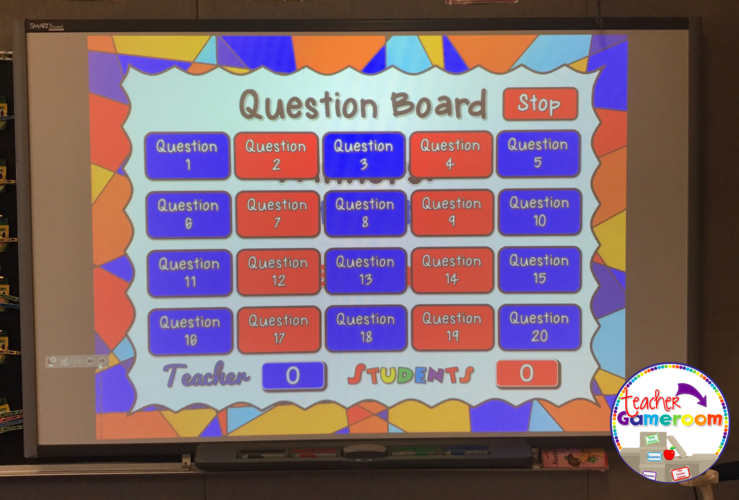 You can choose a student to choose the first question (popsicle sticks with student's names is a great what to choose a students randomly.) They can choose a random question or go in order. They are given an analog clock that shows a random time by the hour or half hour (e. 10:00, 12:30, 7:00. 9:30, etc). Every possible time is covered. No AM or PM here as students are just learning to read the clock. That comes a little later.
Students tell you the time, then click on the "Answer" button to reveal the answer. Then, click on the "Scoreboard" button to go back to the scoreboard to add point and choose the next question. This game makes a great review activity as a class or right before a test.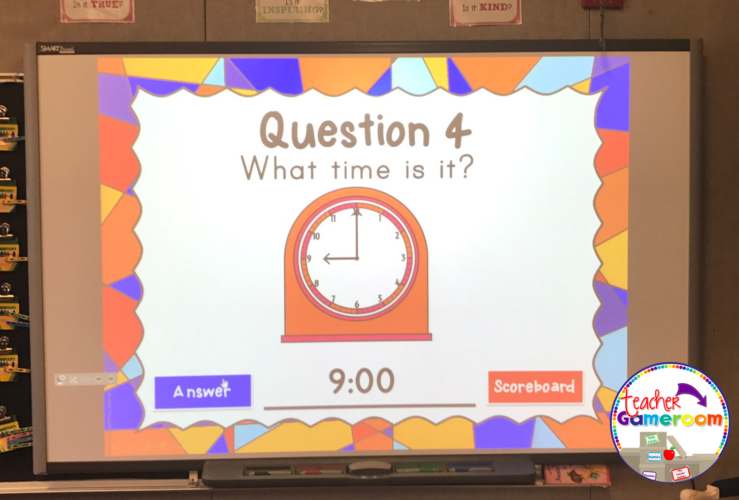 The team with the most points win the game. You can click on the winner for a fun winner's slide. When I play with my students, if they win, the students don't have math homework for that night, but if I win, they have to do the math homework (which is just more time practice).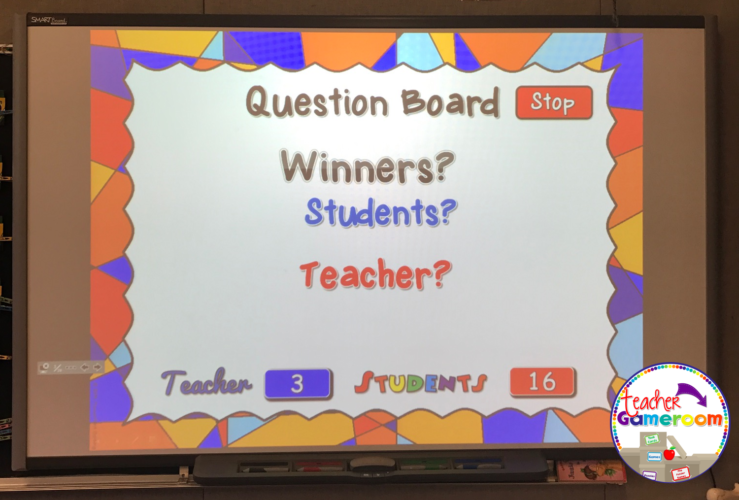 99.9% of the time, my students will beat me. When that happens, most of them brag to their friends and parents that they beat me. This is great because it give the students more confidence in their math skills. Besides, who can say they beat their teacher in math class!? If you're unsure of how to use a PowerPoint game, this post will help: Getting the most out of Your PowerPoint Games
If you'd like your own copy of this game, you can grab your copy here: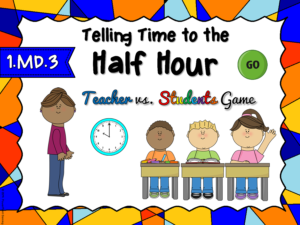 Pin it for later