Happy February, everyone! It's time to show some love this month!! Here's what's happening with Teacher Gameroom.
TPT Gift Card Giveaway
There are a few giveaways happening this month! The first if happening now (Feb. 7). Enter to win a $10 TPT gift card on my Facebook Page. This giveaway ends Feb. 8 12:01 PST. Hurry and enter today!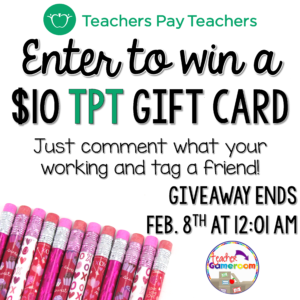 TPT Site-Wide Sale
TPT is having a site-wide sale! Get up to 28% off. Naturally, my store will be on sale too! Use promo code LOVETPT to save! A great time to get Valentine's Day games and grade level licenses. Sale ends Feb. 8th at 11:59 PM EST.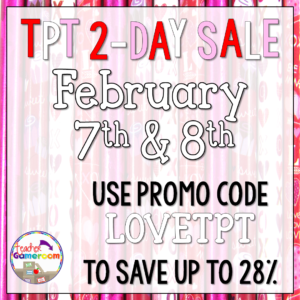 Monthly Sale
If you miss out on the TPT sale, no worries! My monthly sale is right around the corner! Shop in my store from Feb. 17 through tFeb. 19 for 20% products and grab some awesome St. Patrick's Day games and worksheets. Never too early to plan ahead!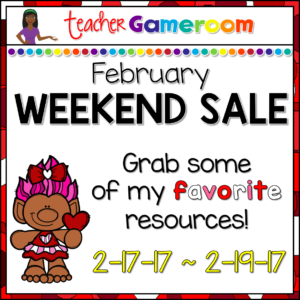 Website Updates
I've been working diligently on my website. The Kindergarten License, Third Grade License, and 2016-2017 Yearly Licenses are ready for those you have purchased it! I'll be working on the previous yearly licenses and then work on the remaining grades. If you haven't signed up for my website, please do. NO LICENSE REQUIRED. You can get a free license and get even more free games, worksheets, and perks! Sign up today!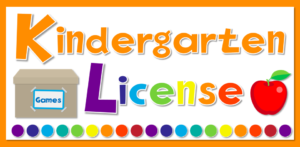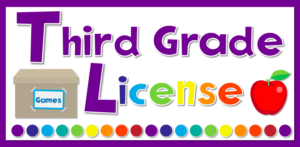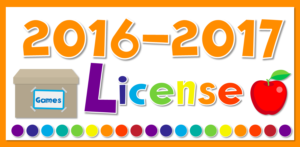 Hopefully next month, my website will be ready and I can focus on making many, many, MANY powerpoint games. My notebook is full of so many different games that I'm planning a Follower appreciation week (well more like month). New sets including reading comprehension, animal life cycles, and more! I can't wait! Until then, happy teachings!